Super Bowl Hotels
ATLANTA 2019 Hotels for Super Bowl
---
Super Bowl Atlanta hotel list
now available.

Thinking about visiting Atlanta for Super Bowl 2019?. Lots of hot parties & celebrations will be held in at the host city.
Where your love for foot ball meets the opportunity to live and feel the excitement of the Super Bowl 2019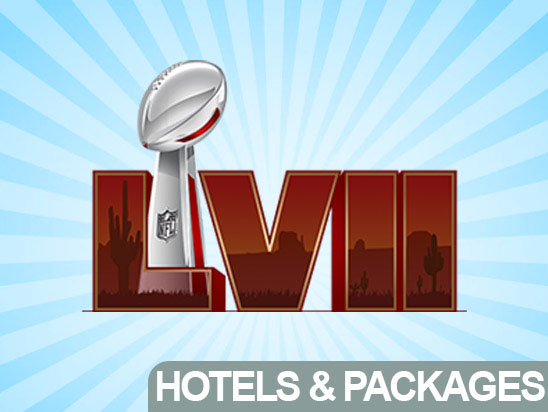 We have the best hotel deals for Super Bowl you'll ever find - ATLANTA 2019 available for immediate bookings.
This is the trip of a lifetime, Super Bowl is the hottest event in the world & we have the best hotel deals and tickets waiting for you! don't miss this one out!
More Reasons to Book your Super Bowl LIII Hotel with supereventshotels.com!
Atlanta hotel rates are 200 percent above normal for Super Bowl weekend.
We don't yet know which teams will be playing in the 2019 Super Bowl LIII on February 3, but we know where it will be – Atlanta's Mercedes-Benz Stadium – and we're starting to get an idea of what it will cost to be there: A lot.
According to STR, a consulting firm that specializes in hotel industry data, average daily hotel rates on a weekend in Atlanta during early February are normally just $90 a night, but for Super Bowl weekend, the company is forecasting an average daily rate of $270, a 200 percent increase. The last time Atlanta hosted the big game – in 2000 – the average daily rate was $137.
STR notes that the level of increase in hotel rates for a Super Bowl host city varies depending on how many total hotel rooms the city has. When New York hosted the game in 2014, average daily rates only went up 86 percent from normal levels because the Big Apple has a huge inventory of hotel rooms and only 72 percent of them filled up. But when the game was played in Indianapolis in 2012, the average daily rate shot up by 361 percent and the citywide occupancy rate was 94 percent.
When the 2016 Super Bowl was played in Santa Clara, California, average daily hotel rates in the San Jose/San Francisco area increased 151 percent to $402, STR said.
Room prices are one thing; availability is another. We just checked the Marriott website to look at Atlanta room prices for Super Bowl weekend with little success. Why? We kept seeing "sold out" notices – for the Ritz-Carlton, the Residence Inn Downtown, the Courtyard Downtown, Fairfield Inn Downtown, AC Hotel Downtown, a loft Downtown and so on. That's typically because big companies will buy out hotels completely to host their guests. Also, big travel agencies selling packages that include tickets, parties and hotel accommodations will buy large blocks of hotel rooms leading to sell outs.
Flying from the Bay Area to Atlanta for the game? Air fares are currently quite reasonable, but that could be due to the fact that neither Bay Area team is in the running for a Super Bowl spot (both the 49ers and the Raiders are currently 2-10 for the season). On Google Flights, the best roundtrip fare we found for a Friday to Monday trip to Atlanta that weekend was $352 on United (one-stop via O'Hare). (By contrast, the cheapest comparable roundtrip for the following weekend was $157 on Frontier.) When the two finalist teams are decided, watch for air fares from those cities to Atlanta to spike.
---